Welcome to our crazy world!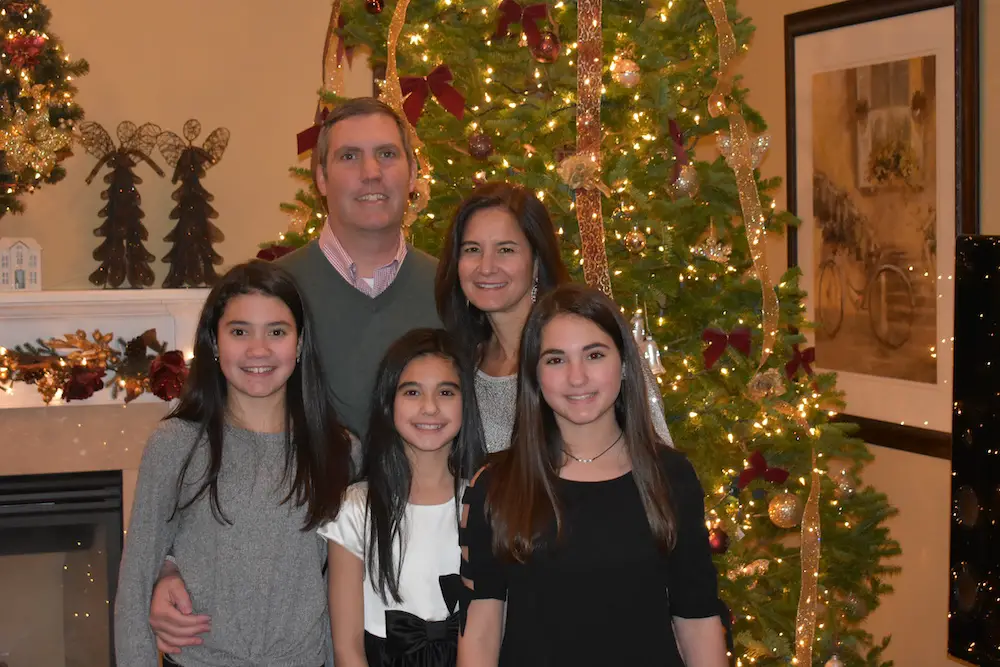 I'm Lisa and this is Jim-we are parents to three girls, Emma-13, Samantha (Sammie)-12 and Alyssa (Aly)-10.  We are an extremely busy family of 5 and when I say busy, that is an understatement!  Jim and I both work, he full-time and me, part-time and our kids are into every activity possible!  And I mean everything! Dancing, soccer, basketball, lacrosse, singing and the list goes on…  Weeknights and weekends are packed with activities but we love to entertain our families and friends whenever we can squeeze in some time.  
Living in Boston for several years, we loved city dining.  We enjoyed all types of food!  Fenway franks and sausages, sushi, pizza, French cuisine, and a short walk into the North End, it was an Italian's dream!  Shortly after we married and started to have kids, we decided to make the move to the suburbs.  Three kids and three years later, and celebration after celebration, our culinary skills, whether we thought we had them or not, became apparent.  
Being busy with three little girls, we would find the time to quickly make delicious food so we could entertain for birthdays and holidays.  And since our girls were such sound sleepers, we occasionally brought out the big guns and would have friends over for a fine dining experience!  
Even though our lives have gotten busier and busier throughout the years, our love for cooking and entertaining has continued to grow.  We hope you enjoy and share these recipes with your friends and families for many more years to come!