A spooky twist on a classic! This Bloody White Russian combines vodka, Kahlúa and heavy cream to make a delicious, boozy dessert cocktail!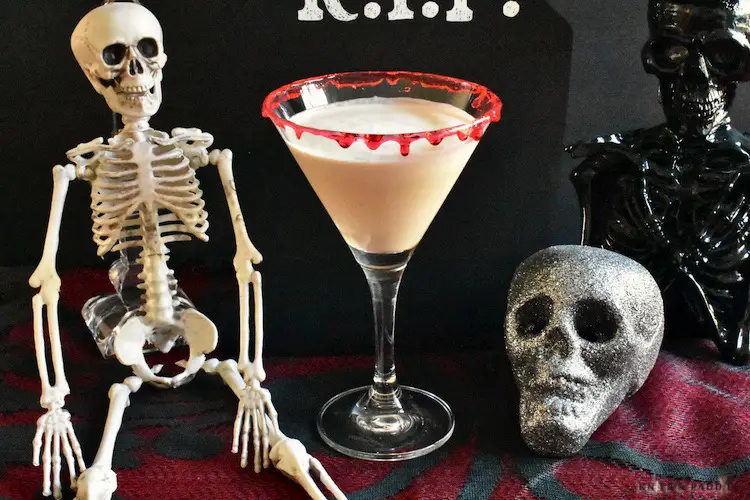 It's time to take it up a notch! Get ready for Halloween and try my Bloody White Russian! It only takes a few minutes to make. This tasty cocktail mixes vodka, Kahlúa and cream to create a rich, sweet beverage that can be enjoyed any time of the year! However, just add my Easy Blood Dripped Glasses and take this classic to a whole new level!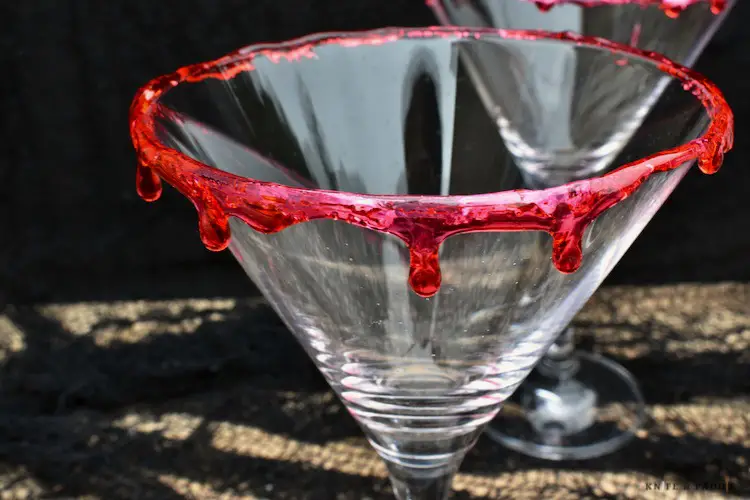 What is a White Russian?
A White Russian is a simple cocktail made with vodka, coffee liqueur and cream, served over ice. However, you can substitute milk in place of the cream. Some question the use of cream and milk in cocktails, but this drink is both tasty and delicious! In addition, it contains a lot of sugar! Which means, that if you drink too many in one night the next day could be extremely painful! However, it's just too good to pass up! One just may not be enough!
The original, Black Russian, a cocktail made with just vodka and coffee liqueur, was created in 1949 by Gustave Tops, a Belgian barman. As the story goes, Gustave created the Black Russian in honor of Perle Mesta, the U.S. Ambassador to Luxembourg. Later on, around 1955, the addition of cream gave way to its sister drink, the White Russian.
You guessed it, it didn't originate in Russia, but its name was inherited by the fact that vodka is the main ingredient. Over the next decade, the White Russian gained some popularity but started to lose speed. It wasn't until the film "The Big Lebowski" that this drink started flying off the shelves! Throughout the course of the movie, Jeffrey "The Dude" Lebowski, throws back a total of 9 White Russians, bringing curiosity to movie watchers. Soon after, it exploded in popularity bringing the drink back from near death!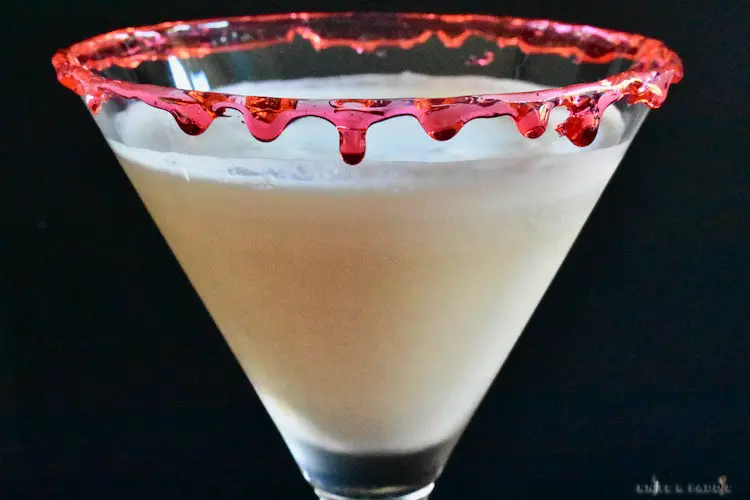 White Russian-Ingredients
The White Russian has just three ingredients: vodka, Kahlúa and cream.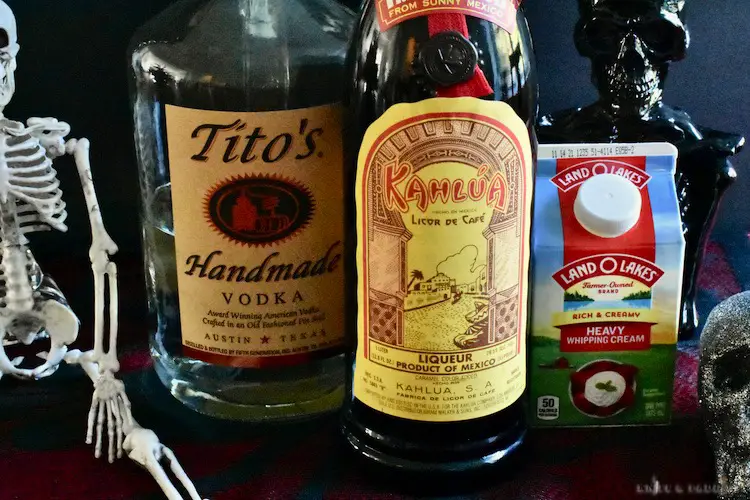 Instructions
The typical ratio for the White Russian is 2 parts vodka to 1 part coffee liqueur to 1 part cream. However, to get a whiter look, I used a 2:1:2 ratio and I think this Bloody White Russian came out remarkably well! There's a lot of ways to mix this drink, so choose your favorite way and enjoy!
Pour Method: Add ice to a glass. Pour vodka and coffee liqueur over the ice then add the heavy cream.
Stir Method: Pour ingredients in the glass and stir gently to create an eye-catching swirl look. If you stir too much you'll get a brownish or beige drink.
Shake and Strain: This is the method I used in this Bloody White Russian, with the 2:1:2 ratio. Add ice to a shaker, pour in vodka, coffee liqueur and heavy cream. Shake and strain. Cheers!!
Cream vs. Milk
Using cream in this drink gives it a much heavier, richer and creamier consistency. However, you can always use milk instead for a lighter, less caloric cocktail. Plus, you may have milk on hand, more often than cream in your refrigerator. Experiment and see what your favorite way is!
For additional Halloween treats and drinks try my:
Frankenstein Rice Krispie Treats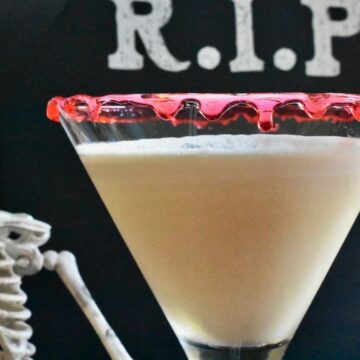 Bloody White Russian
A spooky twist on a classic! This Bloody White Russian combines vodka, Kahlúa and heavy cream to make a delicious, boozy dessert cocktail! 
Equipment
Blood Dripped Glass

Shaker
Ingredients  
2

oz

vodka

1

oz

Kahlúa

2

oz

heavy cream
Instructions 
In a cocktail shaker filled with ice, add vodka, Kahlúa, and heavy cream.